Verkkokauppa.com as an investment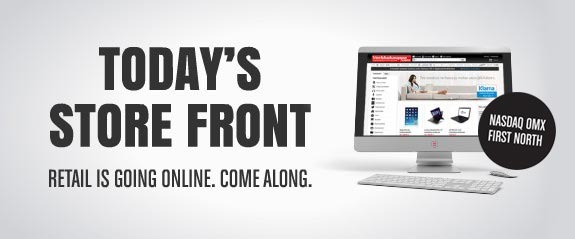 Finland's best known, most visited and the largest Finnish online retailer, Verkkokauppa.com Oyj offers over 65,000 products on 25 different main product categories. The company's customer promise is to sell its products probably always cheaper, utilizing its low cost structure.
In 2017, company revenue was 432 million euros and EBIT was 11.7 million euros. The company employed 588 people on average.
According to its name, Verkkokauppa.com has been built on the terms of the webshop from the beginning and it strives to be at the head of retail business revolution as retail keeps going online more and more.
In addition to its webshop, the company has four megastores: Oulu, Pirkkala, Raisio and Helsinki. In addition to them, it delivers goods via over 2,500 pick-up points and does home deliveries and installations via its partners. The company has facelifted Oulu and Pirkkala stores in accordance with its new store concept during 2017 and opened a new store in Raisio in March 2018. The company believes that the combination of large megastores and a webshop is the most efficient way to serve its customers.
In 2017, the company set 10-20% revenue growth, 3-5% EBITDA margin and annually growing EBIDTA as its new medium term targets. These targets guide the company's approach to year 2018 from revenue growth's and profitability's perspective.
The company strives to secure a sufficient equity ratio to finance the growth of its business and aims to maintain an equity ratio of over 25 per cent taking into consideration the nature and seasonality of the company's business.
Company constantly evaluates opportunities to bring new products and product categories for sale – probably always cheaper.
Verkkokauppa.com's aim is to be open, transparent and the market leader in its business.
Company is listed on the Nasdaq First North Finland -market place.
Read about the company's operations and daily life from Annual Report 2017.